Women are our past, our present and future. Regardless of our colour,  age,  nationality, we are  the power of our world. We are the ones  who can be multitasker, intelligent, clever, fighter, beautiful at the same time.There is no such a thing like women cannot live without men. On the contrary, women cannot live " because of"  men, if we want make a generalization. In 2020, these are the rates of the women who were killed by a man in Turkey:
The table shows just one month. In 2020, 269 women were killed in Turkey …  When they asked the reason these are the some answers that they gave:
Because she came home late.
Because she was wearing a skirt.
Because the food that she prepared was not good enough.
Because her salary is higher than mine
And 35 men were killed by women in Turkey, 2020. Some reasons that women gave:
Protection against violence
Deception
Wanting to be free
Of course killing someone is not good but at least they do not kill them  because the food was not good, they killed them to protect themselves…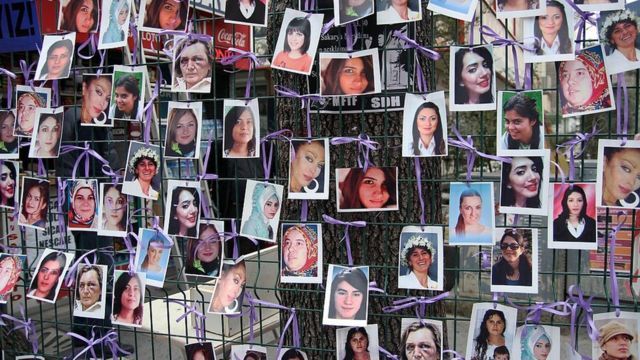 You shouldn't have a right to kill someone just because she came home late. Unfortunately, we are the ones who give them that right. So raising a boy who is aware of that he isn't superior than a girl is so important. If we say boys will be boys or he is a boy he can do whatever he wants, we should accept the consequences that he brings with him because he was raised like that and does not know anything but this.
On the other hand, we shouldn't allow them to underestimate us. For example, they tell you that you cannot be an engineer or lawyer because the jobs that you want to be are suitable for the boys not the girls. It is completely a lie. Do not believe in them, you are not here for just doing house chores and your job is not to serve them. Of course you can be a housewife but if you want so. If you want you can be lawyer, engineer, teacher, doctor, minister… The key is to believe and trust in yourself. Do not forget that a  woman needs a man like a fish needs a bicycle.
"Being A Woman Should Be Your Supreme Achievement And Not Your Deepest Fear. Celebrate Womanhood, Fuel Yourself With Self-Confidence And Let That Fuel Empower You To Soar Towards Your Dreams." Mani Mukhija
(Visited 23 times, 1 visits today)